Happy Weekend! We are having 4 consecutive holidays from 29 Sept to 2 Oct here in HK to celebrate the Mid-autumn Festival. My neighbors are hanging up lanterns around. Such a lovely village!
And....here's my creation inspired by the festival! A rustic copper ball necklace with pigeon and turquoise. Doesn't it look like a lovely full moon?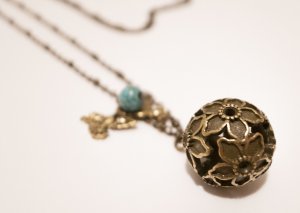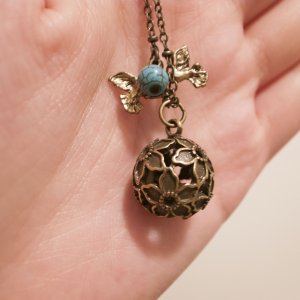 I only have one rustic ball in stock yet it was sold immediately when I just list it in store (thank you customer!!) So please expect the necklace to be ready within one week after you have placed an order.
Happy Mid-autumn!!